– – –
Part 2, Yeah! Let's continue to the cute room that made me laugh whole day and at the same time I would like to set the fire to the rain!
This hotel has two buildings that being set up separately. One Building that closes the main road and one more building that closes the shore. I think you should have known what building I had been stayed for the one day boss vacation.
Yeah!! I chose the building which closes to the sea shore.
Let's follow me!
I will show you what I got from Staydilly.com
In order to go to the second building, you will be served by the go cart again but you can choose to have a walk as well. It will take only two minutes and you will enter the lobby then you will enter the heaven through this gate.
I can't wait to see my room, let's go and see the room! What had Staydilly.com offered to me!
You know what!!
Hey!! Staydilly.com I HATE YOU!!
Why did you give these beautiful geese with the flowers to me!! You make me feel so sad now! Wish one day I could bring someone with me. #desperatelyhoping. Anyway, did you notice anything next to the window?
Yeahhh!!! It was my favourite! SEA! I need vitamin SEA now! I HATE YOU NO MORE Staydilly.com
Gimme more please!!
Hey! I forgot to introduce you this unique cupboard! I love this one. Why?? It is an ART and it is made by money as well.
Let's have a look what they have inside the bathroom.
What is it!! Flowers again?? Was I having a vacation or honeymoon?? #lol
I think you should have known what it is! And yes!! Another two red flowers . . .
The red flowers should be replaced with Red Roses.
These stuffs are very useful for those who forgot to bring their own shower stuffs.
I could not ignore these two romantic geese while doing my selfie in this room.
Let's start the journey to find the serenity.
Bring this changing along with you and make sure you are ready to play with water.
Let's get SOAK!!!
Not so quick, let's black it out to say hello to the sun and the white sand by listening to this following music and find out the serenity.
Khi Người Mình Yêu Khóc – Phan Mạnh Quỳnh

This is my favourite song with a good MV. You have to try to put the headset and listen to it while seeing the sea and make sure you have to feel the warmth from the sun as well.
Fred, I don't know the meaning of the lyric!!
So do I!! Just watch the video, then you will understand the meaning of this Vietnam MV.
Did you feel the serenity?? I did feel and this song accompanied me till I fell asleep during the sunbathing.
Yeah!! Enjoy the warmth while asking the help from the staff to take the picture as well before the nap time! #lol
Thanks to the friendly staffs of Balcony Seaside Sri Racha. Your staffs know how to make your guest happy! Give them a RAISE though to motivate them to work harder cause I know they are not the fake bullshit employees. It's reflected on their smiles and hotelier attitudes.
Let's have a cup of coffee after taking a 15 minutes deep nap in the pool . . .
The taste is much more better than the cocktail I think. But the most important is the pool is MINE! No one else! #lol
Still don't want to read this following article??? Click it NOW!

Hmmm….
This is the best part of the Vitamin SEA that I like!
Sunset
A warm orange colour with purple horizon that will give you a spirit to do GOOD avoid EVIL and pure your MIND in order to reach the heaven that being promised by "something" that almost make me to be become an agnostic sometime.
Now, let me ask you one question!
Are you still wasting your time to scroll up and scroll down to see the pictures back or will you start to do the clicks party NOW in order to find out your:
Luxury Hotel Rooms at Deep Discounts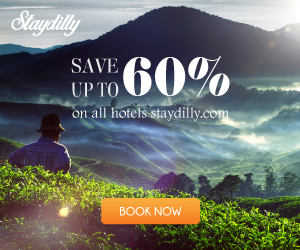 "Staydillly.com" > Click it on!
– – – – – – – – –
Check Other Articles > Click Here
– – – – – – – – –


Follow Me On >>
Thanks for Following Me!
Discover Other

Shocking Info/News

!
loading...